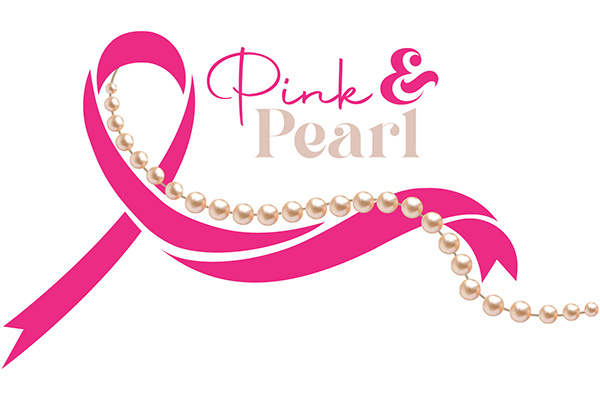 This October and November, the WVU Cancer Institute and Mountains of Hope, the state's cancer coalition, invite you to be a Pink and Pearl ambassador within your communities. The campaign's goal is to bring awareness to the prevalence of and screening options for breast and lung cancer throughout West Virginia and the surrounding areas.
Pink is routinely associated with breast cancer, the most diagnosed cancer and the second leading cause of cancer death in West Virginia women, and Breast Cancer Awareness Month is recognized annually in October. However, this campaign also incorporates pearl (or white) to represent lung cancer, the leading cause of cancer deaths of both men and women in West Virginia.
The Pink and Pearl Campaign, originally developed in Tennessee, encourages everyone to get their recommended cancer screenings.
For this inaugural year of the Pink and Pearl Campaign in West Virginia, a toolkit has been developed to provide materials, messaging samples, and templates for any participating organizations. The toolkit is available for download below.
Another part of this initiative is Pink and Pearl Day, celebrated the first Friday in November, which falls on Nov. 4 this year. We invite you and your organization(s) to commemorate the day on social media by posting pictures of your staff, family, friends, and community members wearing pink and pearls to bring awareness to this campaign. Post them on your preferred social media platform with the hashtags #WVPinkandPearl and #WVPinkandPearlMyWhy.
For more information or assistance in accessing the toolkit, please email wvucancer@hsc.wvu.edu or call 304-293-8460.